World Folic Acid Awareness Week is an opportunity to raise awareness and increase efforts to educate women of childbearing age and mothers on the role of folic acid in the prevention of severe congenital malformations of the spine and brain. These abnormalities – spina bifida and anencephaly – are neural tube defects (NTD) that occur in the very early stages of pregnancy, before most women even find out they are pregnant.
Folic acid (vitamin B9) is a synthetic homologue of folates needed for proper cell growth. Folates are involved in DNA synthesis and are therefore very important for the rapid cell division that occurs in the early stages of fetal development. They are also involved in DNA methylation, and hence in the regulation of genes. Therefore, the discovery that folic acid use by women of childbearing age in the periconceptional period (before conception and during the first weeks of pregnancy) can prevent neural tube defects, some congenital heart defects, and possibly other congenital malformations is an outstanding event. Recommendations for increasing folic acid intake include three approaches:
promote increasing consumption of foods rich in folates;
promote the use of vitamins containing folic acid;
additionally enrich foods with folic acid.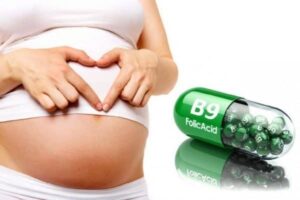 Did you know?
Only 10-15% of women know that they need to take folic acid before pregnancy and during the first weeks of pregnancy.
Women report that they are more likely to take folic acid if their doctor advises.
Time and dose:
Daily! NTD occur at 3-4 weeks of pregnancy, before most women find out they are pregnant.
Regardless of your intentions to get pregnant: about half of all pregnancies are unplanned.
400 mcg (0.4 mg) of folic acid should be taken daily by women who may become pregnant.
To prevent NTD recurrence, 4000 mcg (4.0 mg) of folic acid should be taken daily during the periconceptional period.
According to the 2000-2019 monitoring of congenital malformations based on EUROCAT standards, the frequency of NTD in Rivne Province is so high (about 20.0 per 10,000 newborns) that it could be called an epidemic. An even higher NTD frequency – the highest in Europe – is observed in Rivne Polissia. Mortality of Ukrainian children from congenital malformations, in particular from NTD, is also the highest in Europe.
The key to solving these important problems related to the preservation of health and life of Ukrainian children may be the introduction of effective prevention of congenital malformations in our country. Namely – enrichment of flour with folic acid (vitamin B9) and other vitamins and micronutrients in accordance with WHO standards. More than 80 countries have implemented programs to enrich (fortify) flour with folic acid and have shown a reduction in the incidence of neural tube defects by at least 50%, safety for public health and a positive economic effect. For example, in the United States and Canada, such programs have been in place for over 20 years. Fortification of flour has recently been introduced in the UK.
The Verkhovna Rada of Ukraine is considering the bill № 5657 "On Flour Fortification". Deputies from Rivne and several other regional councils, scientists, the Association of Neurosurgeons, the World Federation of Ukrainian Women's Organizations, doctors and parents have supported the introduction of such an important public health initiative. More than 200 letters of support were received, which were sent from all regions of Ukraine, as well as from reputable international experts. It should be noted that the consideration of the bill № 5657 is coordinated by the Committee on Agrarian Policy, and the discussions, unfortunately, concern mainly the interests of business, although NTD are the cause of death and suffering of Ukrainian children.
WE, YOU and EVERYONE can add to the efforts to reduce the incidence of NTD and infant mortality related to congenital anomalies at least to the level of the European Union. Therefore, WE, YOU, and EVERYONE have not only the ability but also the obligation to identify and eliminate preventable birth defects and related mortality. Together with colleagues from the OMNI-Net we have prepared information materials on current topics for healthcare professionals, their patients and interested community members. For example, a short video in Ukrainian on the need to prevent neural tube defects: https://youtu.be/t4hMTpenN6s.
Above 3,000 participants from each region of Ukraine took part in a series of 10 webinars on spina bifida care and prevention "Spina Bifida – Hydrocephalus: Basics of Interdisciplinary Care", which was held in the spring of 2021. These and other webinars in Ukrainian are available for viewing (http://webinars.medword.net/list-ukr/).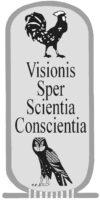 You can get more information through the following links:
"The best start in life is a birth without preventable birth defects"
Підготувала Любов Євтушок, зав. обласним медико-генетичним центром РОКЛДЦ ім. В. Поліщука, медичний координатор ОМНІ-мережі.